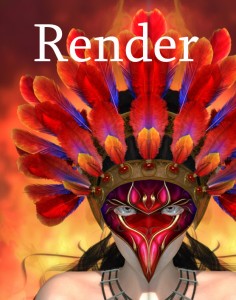 This is the final goal of our image making, isn't it? Unless the render itself is just a link in a longer chain of work. Anyway, time to start mastering the beast.
At the moment I can offer you:
Series
Each reference below links to the first post in the series.  From there you can easily select any individual post (footer, right).
Render Passes
Just render out some aspects of the image separately. Like color, shine, reflections. Then turn them into Photoshop layers, and balance their strength interactively, without re-rendering. Don't do in 3D what can be done in 2D, since it's just far more effective and efficient.
Corrections
About Gamma Correction, Exposure Correction, when to use it and how. For Poser as well as Vue.