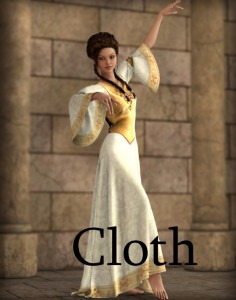 Poser's Cloth Room is not only used to drape tablecloth over statues and cars, but is also, or even mainly, used to make clothes worn in the most natural way. This brings the high-brow world of fibre simulation physics to the table of the 3D artist, not the smoothest combination of environments. Time for some support.
At the moment I can offer you:
Series
Each reference below links to the first post in the series.  From there you can easily select any individual post (footer, right).