Covering objects, removing the cloth covers, and playing with the wind.
Cloth Room without Clothes.

Download this tutorial in PDF format (1.7 Mb).
Download a set of Bagginsbill's cloth squares (X-tris only).
Introduction and Preparation
In this Case Study I'll present some basics from Poser Cloth Room. I'm going to use pieces of cloth to cover objects, and to use as flags and banners. I also will introduce some animation, like moving objects, waving flags and using wind.
To save you the time finding or making decent pieces of cloth, I've included some in the package that also contains this PDF. Credits to BagginsBill who presents a far larger package for study purposes on his own site
http://sites.google.com/site/bagginsbill/free-stuff
To start, I'll open Poser, delete the default figure (select it and click [Del]), and ensure I've got a ground plane and some light. Then I add an object to the scene, say a car.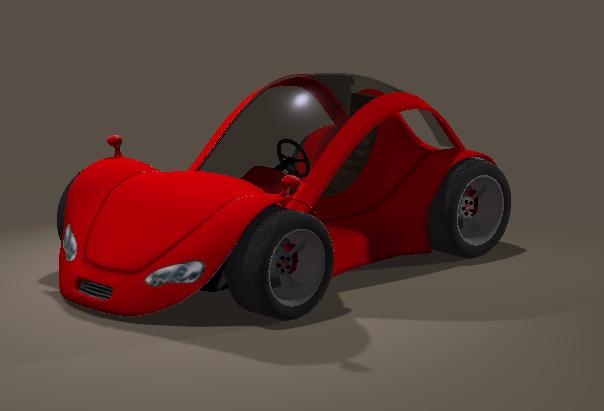 To add a piece of cloth, I can just open the (Windows) Explorer, pick the piece I like and drag it into the scene. I like the 3m sized cloth with a 20mm resolution, which contains (300cm/2cm)
2
= 22,500 vertices. When you experience performance issues on your machine, you can take a smaller cloth with a lower resolution (as the 2m cloth at 40mm contains (200/4)
2
= 2500 vertices, a tenfold less. Which of course will give you coarser folds and wrinkles.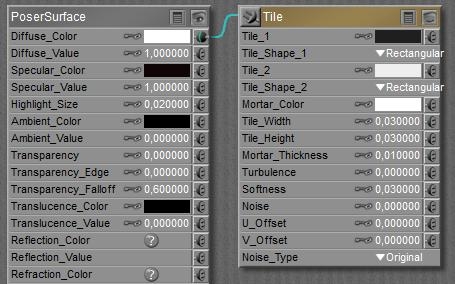 I scale the cloth to 250% to ensure it can cover the car properly, and I give it a blocked texture to reveal to folds and wrinkles.
I put the cloth somewhat above the car, I'm done with preparations, and enter Cloth Room.