I found out that conquering Cloth Room is: taking another perspective. While Pose Room – conforming clothes included – is anything Virtual, Cloth Room is everything Reality. Well, sort of. But before I'll guide you around in the deeper dungeons, some words of wisdom. My 2₵ that is.
It's Cloth Room, not Clothes Room
Poser has come to life to present cheap and lasting models to the drawing, painting and sculpting artist. FireFly and Cloth Room were introduced in Poser 5 to add features onto that. No-one ever thought of making photoreal renders, and realistic cloth sim results according to that. The basic idea was to present a still image with believable folds when draping a sheet over a car or statue. The ability to do clothes instead of cloth is an extra, the ability to handle animations is an extra, and doing clothes in animation count double. But the requirements to take things one step further have come up recently since PC's have got the ability to handle the loads of lasting sims and renders.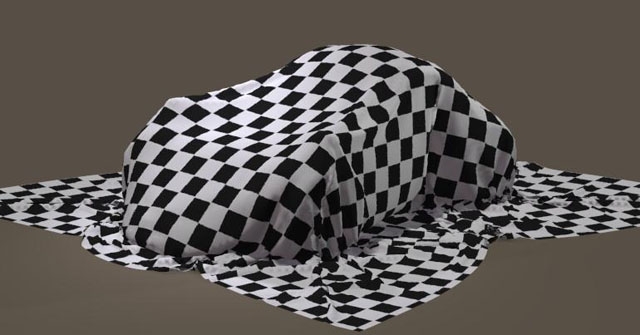 Smith Micro doesn't own Poser for that many years; they've given us Poser 8, 9 and the Pro series. Cloth Room has not been the highest priority on their list, for various good reasons. But in Poser 9 / Pro 2012 I already see some minor changes coming up. Who knows where we will end. In the meantime, it's cloth room. Not clothes room. We have to find our ways around that.
More details can be found in chapter Poser features in perspective.
Conforming Clothes are Relevant


Let's not forget that. Cloth simulation is a tool, a means to get specific results. Prop-like clothes (e.g. hats) and tight or stiff wrinkle-less clothes (leather wear, medieval gowns) don't benefit from the dynamic approach at all. Sometimes we can get the best of both worlds, and make clothes only partially dynamic. Only clothify the skirt-part of a dress. Or clothify the whole pants but put major areas in the constraint group.
Image from a Pretty3D product presentation.